January transfer window: Pick your five top all-time signings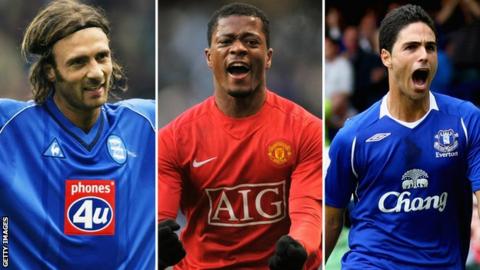 The January transfer window is about to close for another year.
It's that time when clubs scramble to strengthen their squads, to find a player who can shoot them to glory or one who can save them from relegation.
Some are flops soon to be forgotten, while others go on to become club legends.
But who has been the best January signing? We are not just talking goals, but their value and contribution to the club.
Take a look at our shortlist below and decide for yourself.
My all-time January signings
Who do you think is the best January signing? Use the selector below to pick from our shortlist. Once you are done download your image and share with your friends.