Southampton confirm interest from Chinese investors Lander Sports Development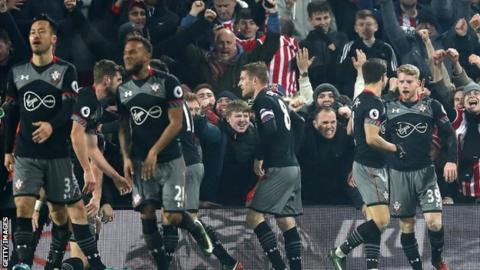 Southampton have reassured fans that the "best interests of the club" have been considered as news emerged of possible Chinese investment.
Stadium builder Lander Sports Development said it had struck a deal with Saints' owner Katharina Liebherr to buy into the club's holding company.
Liebherr said: "A potential partnership would need to clear multiple approvals and fulfil strict criteria."
Chinese companies have also invested in Manchester City and West Brom.
The Saints were rescued from the brink of bankruptcy by German-born Swiss businessman Markus Liebherr in 2009. Katharina inherited the club after her father's death in 2010 and became non-executive chairman in 2014.
Liebherr, who did not confirm a deal had been agreed, added: "Please understand that I can only make limited comments regarding this process but I can assure you that any steps we do take will be in the best interests of the club."
Southampton are 11th in the Premier League.