Sunderland Ladies sign Anke Preuss and Dominique Bruinenberg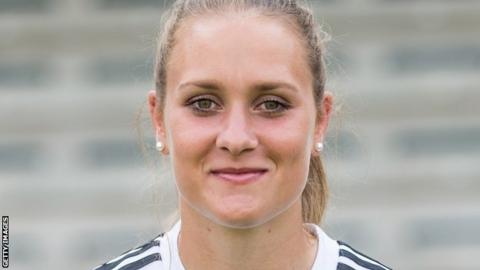 Sunderland Ladies have signed FFC Frankfurt goalkeeper Anke Preuss and ASGM Verona midfielder Dominique Bruinenberg for 2017.
Preuss, 24, a Champions League winner from her time at Frankfurt and a Germany international, joins to replace Rachel Laws after her move to Durham.
Bruinenberg, also 24, has played for Verona in Italy, and is a former Netherlands Under-19 international.
"Both girls have been on our radar," said head coach Carlton Fairweather.
"We are delighted to be bringing in two good quality players who both have experience of playing some of the top teams in Europe in the UEFA Women's Champions League."