Eduardo Li & Brayan Jimenez: Fifa begins proceedings over corruption charges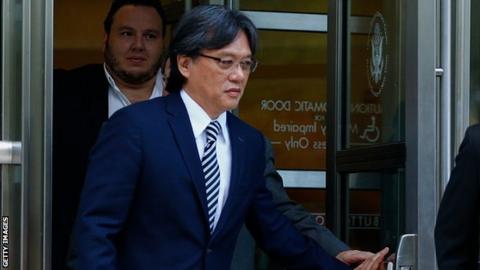 Fifa has begun formal proceedings against Eduardo Li and Brayan Jimenez, with lifelong bans from any football-related activity recommended.
Former Costa Rican FA president Li and ex-Guatemalan FA president Jimenez both pleaded guilty last year to corruption charges as part of a Fifa probe.
Li was one of the men arrested in an early morning raid at the Baur au Lac hotel in Zurich in May 2015.
He was due to join Fifa's executive committee the week of his arrest.
The investigatory chamber for world football's governing body recommended lifelong bans for breaches of the Fifa Code of Ethics.