Uefa opens disciplinary proceedings over Saint-Etienne fans' behaviour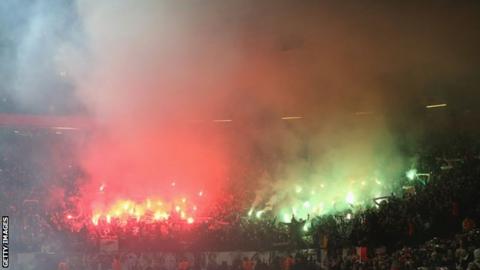 Uefa has opened disciplinary proceedings against Saint-Etienne over the behaviour of their fans during the defeat by Manchester United at Old Trafford on Wednesday.
The French side lost 3-0 in the Europa League round of 32 first-leg.
The case refers to improper conduct among the visiting supporters, including setting off fireworks and throwing objects.
European football's governing body will deal with the case on 23 March.
United travel to France for the second-leg on Wednesday, kick-off 17:00 GMT.