Newport County: Rose facing suspension for knocking red card out of ref hands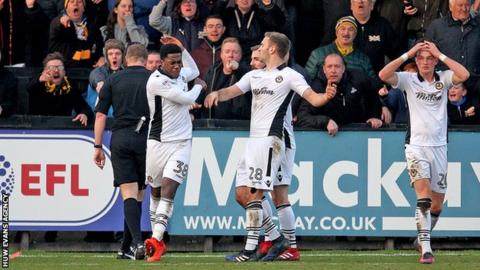 Newport midfielder Mitch Rose has been charged by the Football Association with misconduct after knocking a red card out of the hands of a referee.
Rose has seen his red card, given in County's 3-2 defeat at Cambridge, overturned, but he could be punished for the incident involving Trevor Kettle.
The brother of Tottenham defender, Danny Rose, has requested a personal hearing, scheduled for next week.
"I've never seen a red card issued like it," boss Graham Westley explained.
"It was issued in his face, in a way he had to step back to avoid the referees elbow.
"He is going to have to explain that, for sure."