Danske Bank extends Premiership sponsor deal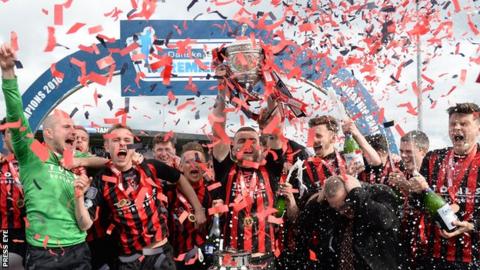 Danske Bank has extended its sponsorship of the Irish Premiership for a further three years.
The new deal, which also covers the Women's Premiership, has been welcomed by Andrew Johnston, Managing Director of the NI Football League.
"The extension of our partnership with Danske Bank is great news for the NIFL, our clubs and our supporters," he said.
"Attendances have increased and that is in part to the fantastic work they do to bring attention to the local game."