Egypt's Pharaohs stay top of Fifa's Africa rankings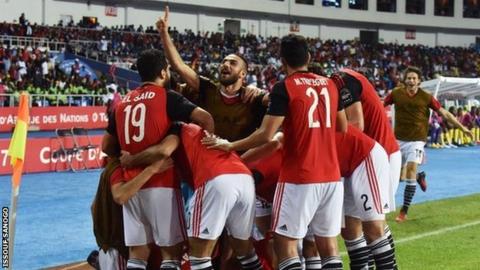 Egypt have moved into the Top 20 of the Fifa world rankings for the first time since January 2011.
Back then, the Pharaohs were tenth after winning Africa Cup of Nations crowns in 2006, 2008 and 2010.
They returned to the top of the African rankings last month, for the first time in six years, after finishing runners-up at this year's Nations Cup.
Burkina Faso, who finished third at the Nations Cup, have moved up to 36th, the best ranking in their history.
Africa's top 10 in Fifa's rankings for March (last month's rankings in brackets):
1 (1) Egypt
2 (2) Senegal
3 (3) Cameroon
4 (6) Burkina Faso
5 (4) Tunisia
6 (5) DR Congo
7 (7) Nigeria
8 (8) Ghana
9 (9) Ivory Coast
10 (10) Morocco