BBC Sport - Kris Meeke ecstatic after Rally Mexico victory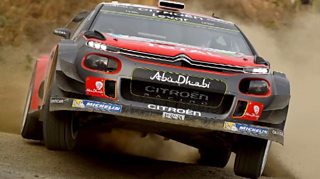 Meeke ecstatic after Rally Mexico victory
Northern Ireland driver Kris Meeke relives his dramatic Rally Mexico win which included sliding into a car park close to the finish.
Meeke was leading in his Citroen going into the final stage and managed to get back onto the road after being inches away from a collision in the car park.
He won by 13.8 seconds from Sebastien Ogier to secure his fourth World Rally Championship victory.