Newport's Rose banned for five matches after referee red row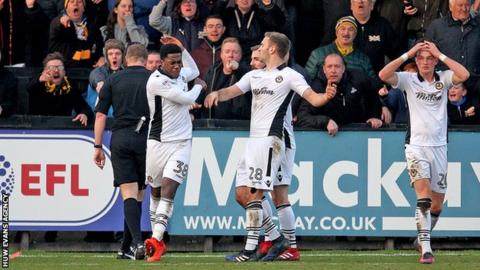 Newport County midfielder Mitchell Rose has been handed a five-match ban after a charge of misconduct was upheld by the Football Association.
Rose was charged for knocking a red card out of referee Trevor Kettle's hand in Newport's 3-2 loss at Cambridge United in February.
The 22-year-old was initially sent off for giving away a late penalty, but the dismissal was overturned.
Rose, the brother of Tottenham's Danny Rose, was also fined £1,000.
County received a £2,500 fine after admitting a charge of failing to control their players.
The matter was heard by an independent regulatory commission.