Cosafa chief Phillip Chiyangwa to face Caf disciplinary case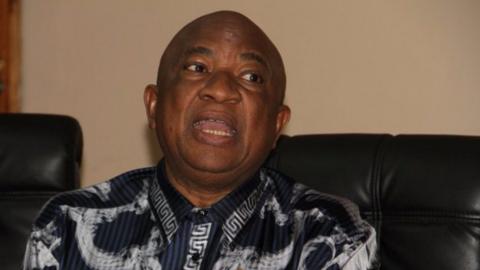 The Confederation of African Football (Caf) is to go ahead with a disciplinary case against Phillip Chiyangwa, the head of the Council of Southern Africa Football Associations (Cosafa.)
Chiyangwa is an outspoken critic of Issa Hayatou and describes himself as the campaign manager for Madagascar FA president Ahmad, who is running against Hayatou in Thursday's Caf presidential election.
Caf said Chiyangwa's recent actions and statements appear to ``attack the honour of the Caf, its president and the members of the executive committee.''
Caf decided to proceed with the case against Chiyangwa - the Zimbabwe FA president - at its executive committee meeting in Addis Ababa, Ethiopia on Tuesday - two days before the election.
Earlier this month, Chiyangwa escalated his war of words with CAF when threatening legal action against both Hayatou and the organisation's Secretary General Hicham El Amrani.
Chiyangwa has been involved in a previous dispute with Caf over a party he hosted in Zimbabwe last month which was attended by Fifa president Gianni Infantino and other African federation heads.
For various reasons, Caf said the meeting was against its regulations and an attempt to ``destabilise'' the African football body.
Caf's 54 full member countries will vote in Thursday's presidential election, when there will also be elections for Africa's other six places on the Fifa Council.
The 70-year-old Hayatou is seeking an eighth term in office that would take his 29-year reign into a fourth decade.