Egyptian club Al Masry train at home after five years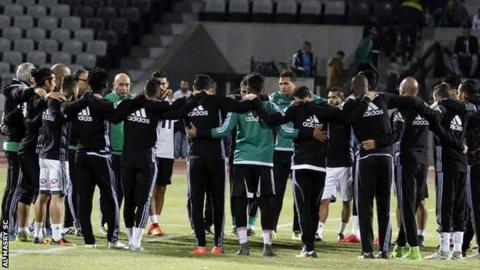 Egyptian club Al Masry have trained at their home stadium for the first time since a riot lead to the death of more than 70 Al Ahly fans in February 2012.
However Al Masry are still not allowed to host competitive matches.
On Wednesday several thousand Masry fans watched their team train for their upcoming Confederation Cup play-off.
That game against Uganda's KCCA will be played 85 km away in Ismailia where the Port Said-based team has been playing and training.
Wednesday's training started with a moment of silence for the fans who died and as doves of peace were also released.