Cosafa chief Chiyangwa wants Afcon host changes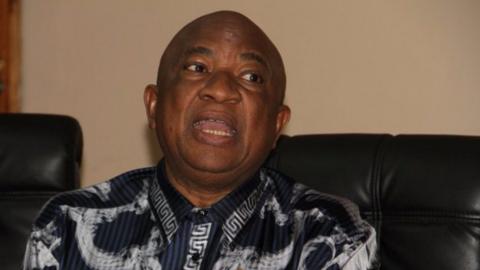 Cosafa president Phillip Chiyangwa has vowed to fight the decision to hold the next three Africa Cup of Nations in francophone west African countries.
The Confederation of African Football awarded the 2019 tournament to Cameroon, the 2021 finals to Ivory Coast and the 2023 event to Guinea.
"They were politically aggressively awarded to those countries Only one region is benefiting," Chiyangwa said.
"There must be an inquiry and we are going to protest."
Chiyangwa was a key influence in the success of Madagascar FA chief Ahmad ousting long-time Caf president Issa Hayatou in last month's elections.
Ahmad has shown he is eager to review some of the decisions made by Caf under Hayatou, including the TV rights deal awarded to French broadcaster Lagardere Sports as well as the timing of Nations Cup tournaments.