BBC Sport - Manchester United boss Jose Mourinho says draws show resilience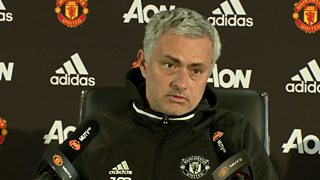 Are 10 draws really better than five wins, Jose?
Manchester United manager Jose Mourinho says drawing 10 games, rather than winning five and losing five, show a team is on the right track for the future.
WATCH MORE: Luke Shaw, problem or punchbag?