Rangers: Pedro Caixinha says new coach Jonatan Johansson brings good blend
Last updated on .From the section Football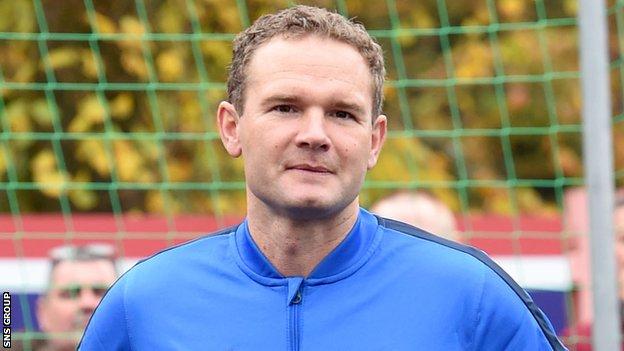 Rangers manager Pedro Caixinha believes Jonatan Johansson will bring a cool head to the Ibrox coaching staff.
"We have the Latin guys who have strong blood and are passionate," said Caixinha from Portugal.
"Maybe we just needed to add someone from further north who can add a little bit of ice to calm down things from time to time."
Having been chosen ahead of other former Rangers players such as Barry Ferguson, John Brown, Kevin Thomson and Alex Rae, Johansson will join Caixinha's compatriots Helder Baptista and Pedro Malta and Spaniard Jose Belman.
Caixinha told RangersTV: "We had a fantastic list of candidates and it really was really a pleasure.
"We tried to fill three major points and it wasn't an easy decision.
"First of all, we wanted someone with a Rangers past. The second point was of course to know the Scottish reality of football and the third, which was also important and which makes all the difference, is to align with our dynamic, our processes and our methodologies.
"We chose Jonatan and we believe in him. He will be a good assistant to add to our team because he's a quality guy, he is a hard worker and he is clever.
"I want all of the assistants to share with me the responsibility of what it means to be managing this club."