David Moyes 'slap' comment: Sunderland boss gets more time to answer FA charge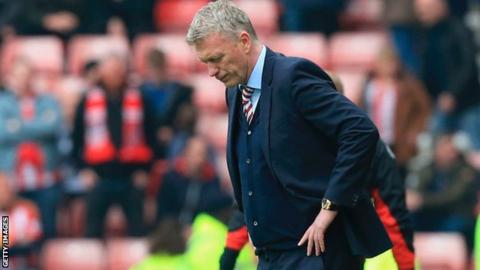 Sunderland boss David Moyes has been given more time to respond to a Football Association charge for telling BBC reporter Vicki Sparks she might "get a slap".
Moyes was charged with bringing the game into disrepute with his comments after the game against Burnley in March.
He was initially given until 18:00 BST on 3 May to respond but the 54-year-old requested more time.
The Scot now has until 10 May.
Moyes' comments came after an interview in which he was asked by Sparks whether the presence of Sunderland's owner Ellis Short in the ground had put extra pressure on him.
He said "no" but, after the interview, added that Sparks "might get a slap even though you're a woman" and that she should be "careful" next time she visited.
Sunderland were battling against relegation at the time but their drop into the Championship was confirmed after a 1-0 home defeat by Bournemouth on Saturday.