Ryan Mason: Hull City midfielder returns to training ground after fracturing his skull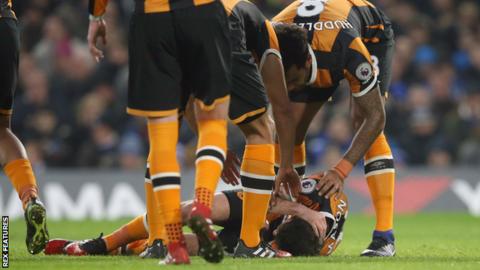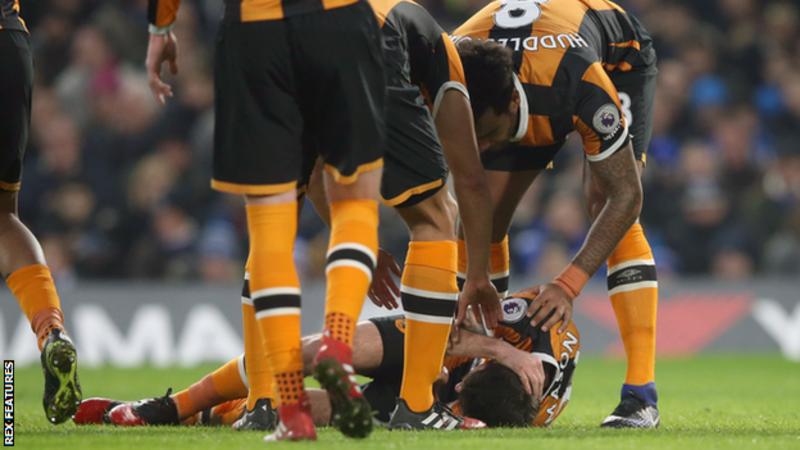 Hull City midfielder Ryan Mason has returned to the Premier League club's training ground for the first time since fracturing his skull in January.
The 25-year-old met his team-mates and club staff on Friday.
Hull said there is no timescale on the England international's return to playing.
Mason said he felt "lucky to be alive" after having surgery following a clash of heads with Chelsea defender Gary Cahill on 22 January.
After eight minutes of treatment on the pitch, he wore an oxygen mask as he was carried off on a stretcher.
Mason had surgery at St Mary's Hospital in London, where he spent a week following the match.
The incident happened as Hull's record signing attempted to head the ball clear of his own box following a cross from Pedro.
Mason got to the ball a split second before Cahill, who was already committed to his attempted header, and the pair collided.