Hakan Hayrettin: Braintree Town part with manager by mutual consent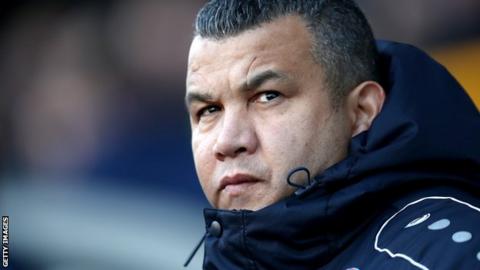 Braintree Town have parted company with manager Hakan Hayrettin by mutual consent following the club's relegation from the National League.
The 47-year-old replaced Jamie Day at the Essex club in September with the club in the relegation zone after just two wins from their opening 12 games.
Hayrettin led Braintree to the second round of the FA Cup for the first time.
Despite winning 15 of his 41 matches in charge, the Iron were relegated by a final-day defeat by Aldershot.
Chairman Lee Harding said: "If we had appointed Hakan back in the summer and given him that blank sheet of paper, I am sure we would not have struggled as we have.
"He's given us everything and came so close the securing our status."
Hayrettin added: "We're all disappointed how it finished up, but I'd like to thank everyone that helped me and I wish you all the very best for the future."