Lauren: Former Arsenal defender says Arsene Wenger will not resign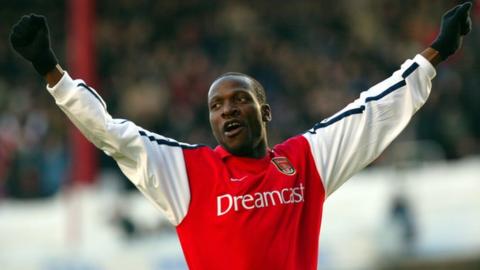 Pressure will not force Arsenal manager Arsene Wenger to resign, says former Gunners defender Lauren.
Wenger's side face Southampton in the Premier League on Wednesday and a win would lift them into fifth.
The Frenchman, whose contract expires at the end of this season, has been criticised by some fans this term.
Lauren, 40, told BBC Africa: "He knows how to deal with pressure, hopefully things will be in the right way sooner or later."
Lauren played 159 league games for Arsenal between 2000 and 2007 and was part of the "invincibles" side that won the 2003-2004 league title.
The former Cameroon right-back said: "I don't think he will resign. He's been under pressure for 30-35 years, managing big clubs with big pressure."
In February Wenger said he would decide on a new contract in March or April, but later said that he made a mistake in giving that timeframe.