Ki Sung-yueng: Sunderland will be difficult, says Swansea City midfielder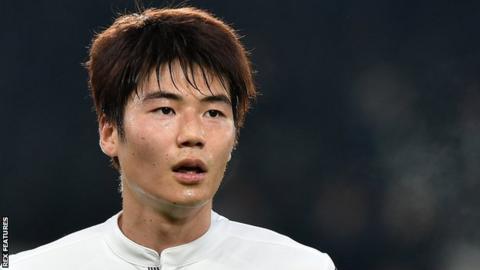 Midfielder Ki Sung-yueng says Swansea City's trip to his former club Sunderland could be made even tougher after the Black Cats' relegation.
The 28-year-old spent a season on loan at Sunderland, who secured their first win in 11 Premier League games against Hull.
The Swans are a point above the drop zone but Ki says pride will make Sunderland dangerous opponents.
"They won against Hull because they had no pressure," Ki said.
"They can enjoy their football. They try to win for their fans and for their pride.
"It's going to be a very difficult game against Sunderland and we have to be ready for that. We must win this game."
Swansea moved out of the bottom three after a 1-0 win over Everton and with two games remaining they are a point above Hull, who face Crystal Palace on Sunday a day after Swansea play Sunderland.
South Korea international Ki says Swansea are good enough to survive and secure top-flight football for a seventh successive season.
"I believe we have great players and enough quality in this team," Ki added.
"For Wales as well there's great pride to stay in the Premier League.
"And for myself and my career I don't want to drop to the Championship, I want to stay in the Premier League next season.
Ki, wo had joined Swansea from Celtic in 2012, joined Sunderland on a season's long loan for the 2013-14 campaign after he fell out of favour with former manager Michael Laudrup.
He won a League Cup runners-up medal during his time at the Stadium of Light and said he had good memories of his loan spell but added there was no place for sentiment.
"I'm disappointed for them because they are a big club but for myself I need to win," Ki added.