Mauricio Pochettino and Son Heung-min win Premier League awards for April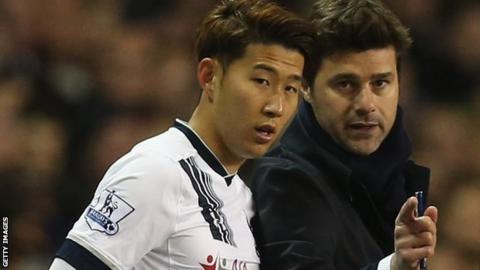 Tottenham boss Mauricio Pochettino and winger Son Heung-min have been named Barclays manager of the month and player of the month respectively.
Spurs won all six league games during April, with Son scoring five of their 16 goals.
It is the first time this season Argentine Pochettino has won the award.
South Korea's Son, 24, collects the players' prize for the second time this season after becoming the first Asian recipient of the award in September.
Spurs beat Burnley, Swansea, Watford, Bournemouth, Crystal Palace and Arsenal during April.
They are second in the table, seven points behind leaders Chelsea, with three games remaining.
Five of the past 11 player of the month awards have gone to Tottenham.