Welsh Premier League: New Saints' Craig Harrison wins managerial award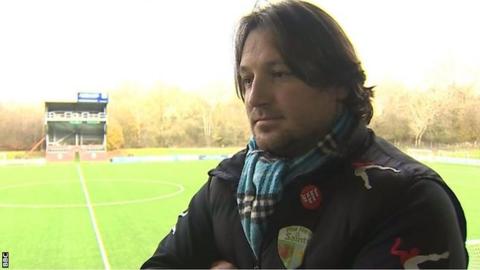 New Saints manager Craig Harrison has been named the Welsh Premier League's manager of the season.
The former Crystal Palace and Middlesbrough player guided Saints to a sixth successive Welsh Premier title.
Saints also won the Nathaniel MG League Cup and broke Ajax's 44-year-old world record for the longest winning streak in top-flight football.
Newtown striker Jason Oswell was player of the season and Henry Jones of Bangor City won the young player award.