Zambia's new national strip unveiled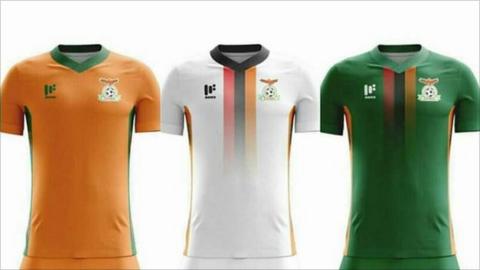 Zambia have unveiled a new kit ahead of their 2018 World Cup and 2019 Africa Cup qualifying campaigns.
The new home strip for the country's national senior and junior teams is orange while green is the away colour, with white the alternative kit.
The new kit was used for the first time in the under-20 side's 2-0 win over Portugal at the Fifa World Cup in South Korea on Sunday.
Ponga Liwewe, secretary general of the Football Association of Zambia said the deal signed with Singapore-based kit suppliers Mafro is worth $200,000 over two years.
"The decision to engage Mafro as a kit supplier of our national team is based on Mafro's successful global partnership with various clubs and national sides," Liwewe said in a statement
Zambia has not had a kit supplier since 2014 when the contract with US sportswear behemoth Nike expired.
Mafro are no strangers to the Zambian football scene as they also supply kit for local Super Division side Power Dynamos.
Mafro has also signed a three-year deal to supply kit for Kenya's national teams.