Inverness CT appoint Willie Finlayson as chairman following relegation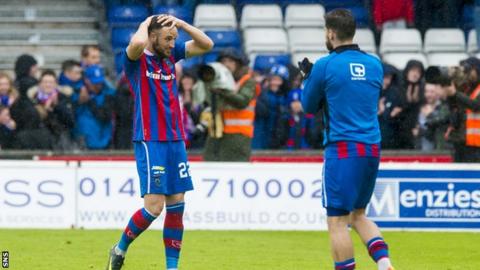 Inverness CT have appointed Willie Finlayson as chairman hours after Kenny Cameron stood down following their relegation.
Finlayson, a director of recruitment company FW Park Brown, has been on the club's board since 2010.
Cameron also relinquished the role of chief executive.
And Finlayson said: "The board has decided to separate these two differing roles and will, in the near future, appoint a new general manager."
He added: "We have a tremendously loyal support and an equally supportive group of stakeholders. Collectively we can work together to meet the aspirations of all, specifically our ambition to make a swift return to the Premiership."
The Highland club were relegated from the top flight for the first time since returning in 2010, despite beating Motherwell last weekend.