Beth Howard: Yeovil Town Ladies re-sign goalkeeper after graduation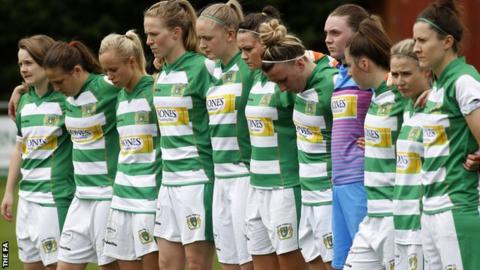 Women's Super League One side Yeovil Town Ladies have re-signed goalkeeper Beth Howard after she graduated from university in the United States.
The 22-year-old played for Yeovil in the 2012-13 season and briefly last term, but has been studying at Rider University for the past four years.
"I'm incredibly excited to be back playing for my hometown club who I have supported my whole life," she said.
"To have the opportunity to play for them in the top division is amazing."
Howard graduated two weeks ago with a major in history and a minor in French.