Annan Athletic: Henry McClelland fined £3,000 after admitting to betting offences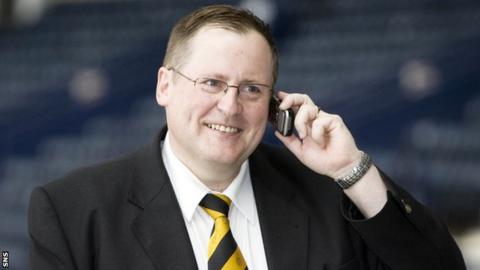 Annan Athletic chairman Henry McClelland has been fined £3,000 for placing 4,011 football bets, including 430 involving his own club.
McClelland admitted the rule breaches at a disciplinary tribunal at Hampden, and £2,000 of his punishment was suspended until the end of next season.
The Scottish Football Association charges against McClelland dated from July 2011 to 1 May 2017.
Four of the bets that McClelland placed were on Annan to lose.
McClelland joined the committee of Annan in 1978, rising up to eventually become chairman.
The League Two club released a short statement saying: "The management committee of Annan Athletic FC continue to support the chairman in his current role."