Goytre appoint former Wales striker Nathan Blake as assistant manager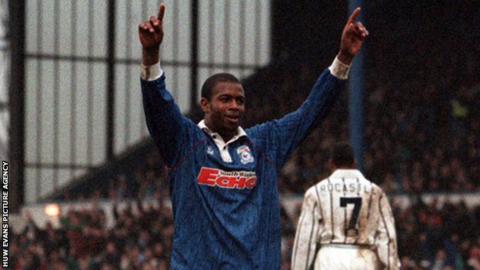 Former Wales striker Nathan Blake has been appointed assistant manager at Welsh League One club Goytre.
The former Cardiff City, Bolton and Wolves frontman will work with first team manager Sean Wharton and alongside fellow assistant, Eston Chiverton.
The Monmouthshire-based club finished third in Division One last season.
Blake, 45, who earned 29 caps for Wales and scored four international goals, retired from playing in 2006.