Rangers: Alastair Johnston accepts invitation to join board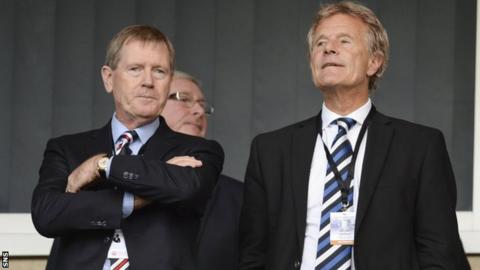 Former Ibrox chairman Alastair Johnston has accepted an offer to join the Rangers International Football Club board.
He returns as a director following the departure of John Gilligan from the plc board.
Johnston was chairman of the club from 2009 to 2011, when he was ousted following Craig Whyte's takeover.
The 68-year-old, who lives in America, is also vice-chairman of IMG Worldwide, the sports and entertainment group.
"We can now again benefit from Alastair's experience of the club's affairs as well as his long and successful career in the broader sports marketing industry," said Rangers in a statement.
"His contributions to the club will play an important part in determining our strategy as we navigate our journey back to the highest echelons of European football.