Premier League: Manager sackings down 53% from 2015-16 season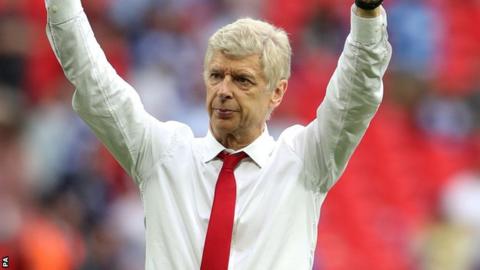 There were 53% fewer Premier League managerial dismissals last campaign compared to the previous season, figures released by the League Managers Association show.
Seven bosses were sacked in the 2016-17 season, a reduction from 12 during 2015-16 and the second lowest number over the past five years.
The total dismissals in the top four English leagues was 44, down from 58.
Those who were sacked averaged a tenure of 1.16 years.
There were four fewer casualties in the Championship (15) and League One (10) compared with the previous season.
And there were 12 dismissals in League Two - one down on the previous year.
Arsene Wenger, 67, is the longest-serving manager in English football as he approaches 21 years as Arsenal boss.
Dismissals year-on-year since 2011-12
Premier League
Championship
League One
League Two
Total
2016-17
7
15
10
12
44
2015-16
12
19
14
13
58
2014-15
5
20
12
10
47
2013-14
12
10
8
7
37
2012-13
8
13
11
11
43
2011-12
6
9
8
10
33