Banda has high hopes for the future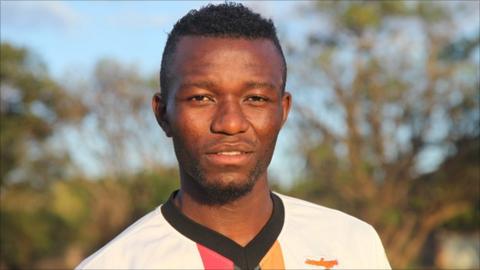 After providing an exciting glimpse of his talent in the recent Fifa Under-20 World Cup, Zambian midfielder Emmanuel Banda now wants to nail down a regular place in the senior national team.
The 19-year old exuded class and composure as the Junior Chipolopolo reached the quarter-finals in South Korea, barely putting a foot wrong all tournament.
A vital part of the Zambian side which won the Under-20 Africa Cup of Nations earlier this year, Banda is optimistic about his future in the game.
"I think I can play for the national, with the right people around me I think I can make it," said Banda who is on the books of Portuguese third tier side FC Esmoriz.
"We achieved something big by winning the Africa Cup and reaching the quarter finals at the World Cup.
"Most of us want to represent our country but we have to keep the discipline and be humble.
"We will wait for the coaches because they know when we are ready."
With so many young players excelling for Zambia at the World Cup, it must be difficult to stand out from the crowd.
But Banda, who dreams of playing for English Premier League club Arsenal, is doing just that with his winning mentality.
He is still raw and needs to improve many areas of his game but time is on his side.
He told the BBC that there is enough talent in the Zambia U-20 team to form the nucleus of a winning senior national team.
"We have learnt huge lessons from past generations [of players] about the need to keep the discipline in life always.
"It's very important for us to stay to together because we have the 2019 U-23 Africa Cup of Nations ahead of us."