Island Games 2017: Both Manx football teams reach final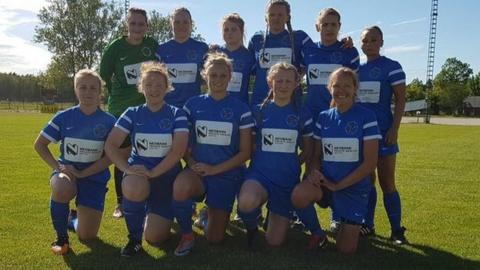 The Isle of Man men's and women's football teams have both reached their respective finals at the Island Games.
The men's team beat Guernsey 4-3 after a dramatic injury-time winner in Fardhem while the women's side beat the Isle of Wight 4-2 at Stenkyrka.
The men will now play Greenland who knocked out Menorca on penalties while the women's side will play hosts Gotland after they defeated Jersey 2-1.
The Isle of Man topped the medal table after four days of competition.