Jez Moxey: Burton Albion appoint ex-Wolves and Stoke man to board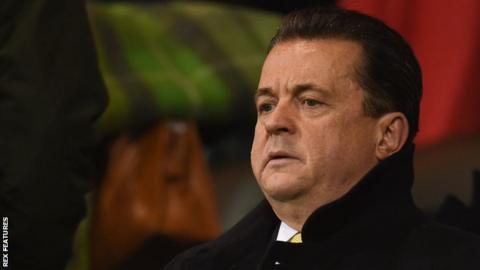 Former Wolves chief executive Jez Moxey has joined Championship side Burton Albion as a non-executive director.
Moxey, 54, left as Norwich City chief executive in February after six months, having spent 16 years at Wolves.
He represents the Championship on the board of the English Football League and the EFL on the board at the Football Association.
Moxey said: "I'm honoured. I will do whatever I can to assist the club continue its remarkable success story."
Chairman Ben Robinson added: "I'm delighted. He brings a wealth of experience at a number of high-profile clubs. I'm sure Burton will benefit greatly from his knowledge and expertise."