Gambia's Sulayman Marreh aims for Watford impact despite loan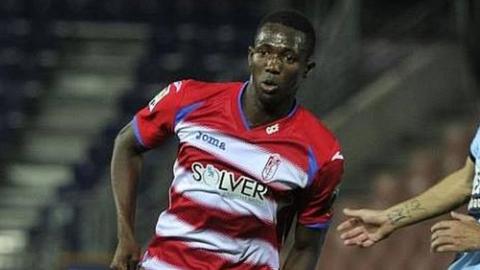 The Gambia's Sulayman Marreh insists he is not disappointed to be loaned out by English Premier League side Watford before playing a match for them.
The 21-year-old has been loaned to Spanish second-tier side Valladolid.
He only joined Watford last month after his contract with another Spanish side Granada ended.
"I'm not disappointed the important thing is to get more playing time and prepare myself for the upcoming challenges," he told BBC Sport.
"It could be anywhere​ at Watford or elsewhere.
"I'm looking forward to playing in the Premier League in the coming year - it is a dream come true to sign for a Premier League club."
The midfielder is confident that his time at Granada is going to help him during his loan to Valladolid.
"I had a great experience at Granada and I think that can help me this season," he added.
"The language and the way of football is the same so am hoping to make use of this opportunity to add more experience and maturity to my game."
Marreh spent most of his stint at Granada playing for their B team but has made eight international appearances for The Gambia, including last month's 2019 Africa Cup of Nations qualifier against Benin.