Billy Mckay knows Inverness past means he needs to win County fans over
Last updated on .From the section Football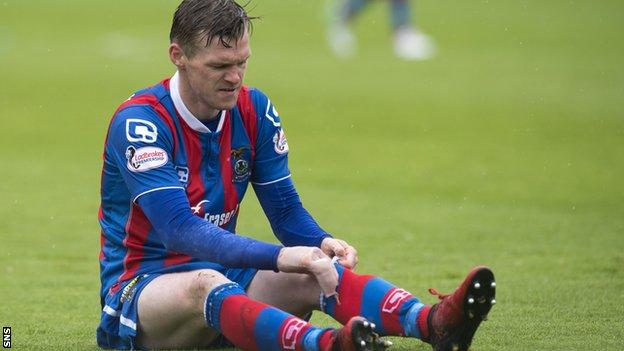 New signing Billy Mckay says he knows it may take time to win over Ross County fans because of his past as an Inverness player.
The 28-year-old striker spent four years at the Caledonian Stadium before a move to England, then returned for a six-month loan spell last season.
"I don't know if the fans will take to me straight away," said Mckay after signing a two-year deal.
"Or is it going to take a bit more time because of where I was before?"
Mckay is not the first player to sign for both Highland clubs, but he knows that it will take performances and goals to bring some of the County fans on side.
'It feels like I'm raring to go'
"Hopefully I can hit the ground running, score some goals and I am sure they will take to me," he said.
"I don't think it (the switch) is as difficult as if it would have been if I was coming (to County) straight from there.
"Obviously I have been at Wigan and other clubs in between so it just feels like I am raring to go.
"I had to weigh up everything, what was the best move for me, and I felt this was.
"I loved the Highland derbies when I was up here before and I will miss them this season but hopefully Caley can get back up and we can have them again the following season."
Mckay is looking to resurrect his career in Dingwall after his time with Wigan was spent on a series of loan moves at Dundee United, Oldham Athletic and Inverness.
He was prolific during his first spell in the Highlands, scoring 61 goals in 141 appearances, but he managed only four goals in 44 games in English football.
Last term, after joining Inverness in January, the Northern Ireland international scored four goals in 16 appearances, and he insists that if he can stay injury free then he can return to his prolific form.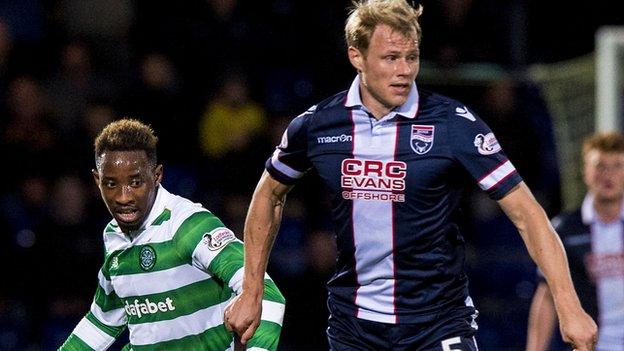 "It has been a frustrating 18 months, carrying an injury, training once a week and playing through pain, playing on tablets, trying to get me through games and training," he said.
"So I am glad that has been sorted out now. I have had the groin operation and I hopefully I can get back to my best."
Meanwhile, Ross County have announced the departure of defender Jay McEveley after agreeing to mutually terminate the player's contract.
"We would like to take this opportunity to thank Jay for his services to Ross County Football Club over the last year and wish him all the best for his future career," said manager Jim McIntyre.