Glasgow City: Club land Katie McCabe on loan from Arsenal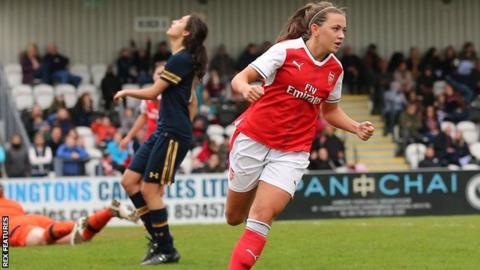 Glasgow City have signed Republic of Ireland international Katie McCabe on loan from FA Super League club Arsenal.
The 21-year-old forward will be with the Scottish champions for the second half of their season.
City manager Scott Both said: "Katie has been on our radar for some time now and we are delighted that we can finally bring her to Glasgow City."
McCabe said: "It's a great opportunity to work with such a successful women's club and one with a great history."
Glasgow City are second in the Scottish Women's Premier League table, two points behind Hibernian but with a game in hand.
"We have some really competitive games to play in the second half of the season and a player of Katie's quality can be a match winner when things get tight," Booth added.