Valeri Belokon: Blackpool club president resigns as director of club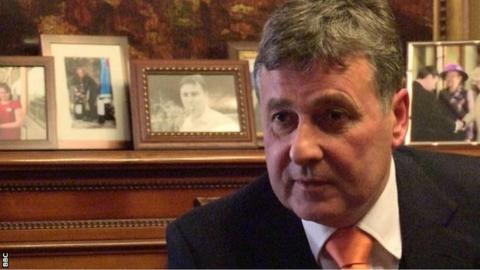 Blackpool president Valeri Belokon has resigned as director of the club.
The 57-year-old is currently involved in a legal dispute with Owen and Karl Oyston, Blackpool's owner and chairman.
Belokon, whose company VB Football Assets is a minor shareholder in the club, is claiming against the Oystons for "unfair prejudice" against shareholders - which they deny.
Belokon said in a statement it would be best if the club was free of "emotional disagreements" among the club's owners.
The Latvian also said in a statement that he has delegated Normunds Malnacs, who was director between 2006 and 2012, as his replacement.
In a statement released by League One Blackpool on Wednesday, the club said Belokon had "no authority" to nominate Malnacs for the role.
They also claimed he had only attended two board meetings in the last seven years and was suspended by the board in March.
But the club said it now wanted to put their disagreements in the past so they could focus on the future.