Nadir Ciftci: Plymouth Argyle forward aims to improve disciplinary record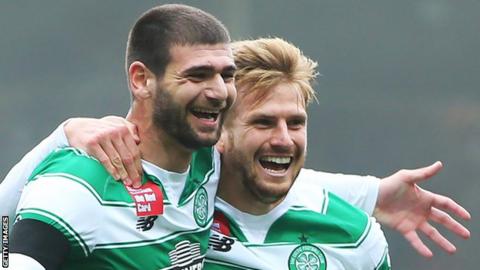 Turkish forward Nadir Ciftci aims to channel his passion for the game in a positive manner following his season-long loan move to Plymouth Argyle.
The 25-year-old, who joined from Celtic, served a six-match ban in 2015 after he was found guilty of biting an opponent while at Dundee United.
"That fire will always stay - it's to be positive on the pitch more than anything," he told BBC Radio Devon.
"I have a lot of desire for the game so I will always put 100% in."