European Champions League qualifier: Olimpia Cluj 0-0 Swansea City Ladies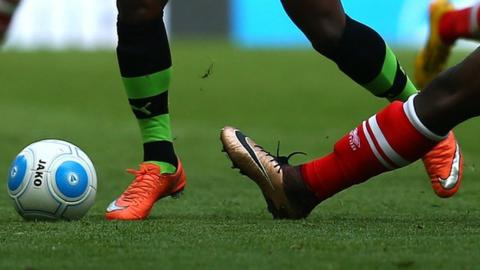 Swansea City suffered their second defeat in European Champions League qualifying when they went down 3-0 to Olimpia Cluj in Romania.
The hosts led 1-0 at half-time thanks to Cristina Carp's 27th-minute opener.
After the break Alexandra Lunca and Andreea Voicu struck in the 52nd and 57th minute to make the game safe.
Swansea were beaten 5-0 by Hibernian in their opening match, and face WFC-2 Kharkiv of Ukraine in their final match on Monday, 28 August.