Europa League: How will Arsenal cope with the shift to Thursday night football?
Last updated on .From the section European Football149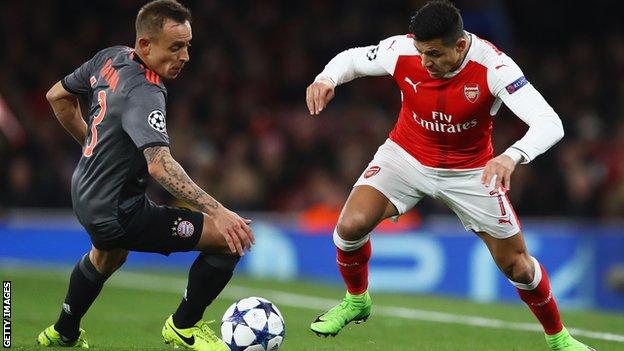 The Uefa branding has been put up, the pre-match music has been prepped and a busload of German opposition has pulled in for a training session. But there's something different about preparations down at the Emirates this week.
For the first time since 1997 there is no Champions League football to start the season at Arsenal. Thursday's Europa League game against Cologne marks a departure for Arsene Wenger and his club, who are missing out on a seat at European football's top table this season after only finishing fifth in the Premier League last time around.
Only Real Madrid can better the Gunners' run of 19 consecutive seasons in the Champions League but, for this term at least, it's Thursday night football for Arsenal.
Defeat by PAOK ended their Uefa Cup run at the first hurdle 20 years ago, but with a place in next season's Champions League up for grabs for the eventual Europa League winners - a path already trodden by Manchester United - you can expect Wenger's squad to take the challenge seriously.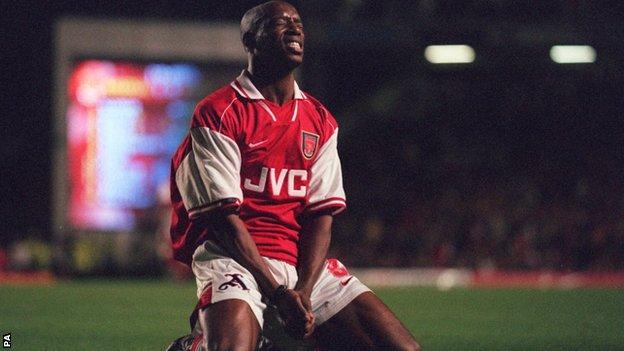 But with United manager Jose Mourinho calling his side's return to the Champions League "going back to the natural habitat" and Chelsea captain Gary Cahill saying the Blues "feel like we're back where we belong" as they faced Qarabag on Tuesday night, how does Wenger motivate his team to do things differently?
'A drop down for the players'
There's no two ways about it, playing in the Europa League can play havoc with your fixture list. Arsenal fans will not see too many games on a Saturday this season as regular Thursday night football has to be accommodated.
After facing Cologne on Thursday night, Arsenal go to Chelsea on Sunday lunchtime, while a 2,400-mile round trip to Belarus later this month is followed by a noon kick-off on the following Sunday. Another 2,000 miles to Belgrade and back on 19 October is followed up by a Sunday early afternoon trip to Everton.
But will the change affect the players? Or do the squad - all Champions League regulars - just move their schedules back 24 hours?
Former England defender Joleon Lescott - who played in the Uefa Cup/Europa League for both Everton and Manchester City - says the players will cope but all want to play in the Champions League.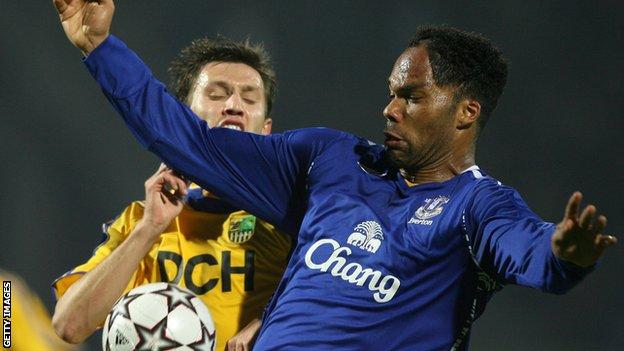 "It will be difficult for Arsenal to adapt as the Europa League destinations are not as glamorous as in the Champions League," Lescott says.
"But playing Thursday and Sunday is the same as Wednesday to Saturday. The players are used to the load of that as they are used to playing in the Champions League so that shouldn't be a big problem.
"It is a drop down because they are used to playing in the Champions League, but there is no disrespect. They will be professional about what they are there to do and they will want to win it."
Training at a local school
Last season Arsenal travelled to Paris, Basel and Razgrad as they won their Champions League group. This time around it's Cologne, Belgrade and Barysaw in Belarus.
Hardly footballing backwaters, but still unfamiliar for a club who have become accustomed to Munich, Milan, Monaco and Barcelona with 201 Champions League matches under their belt.
Lescott says that some trips in the Europa League have the ability to shake Arsenal's players out of their comfort zone.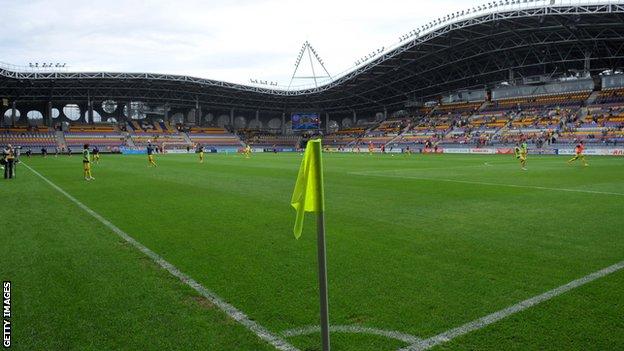 "You take it for granted sometimes, the set-up of every club, but in the Europa League it can be different," Lescott says.
"I scored against Metalist in Ukraine for Everton after training in a school hall.
"You usually train on the morning of every match day, a loosener and go through some drills. But at Metalist there was no surface we could use anywhere.
"We had to go to a local school hall and do a session indoors on a concrete floor. It wasn't the most glamorous situation but there are no excuses.
"The fans might not know as much about some of these opponents but the players will. You respect your craft and you do your homework. The analysts of top clubs now do reports on every team you face, and there is no opponent that you can't find on YouTube."
From making up the numbers to favourites
You could almost set your clock by Arsenal in recent years when it came to the Champions League. Last spring's 10-2 humiliation by Bayern Munich was a seventh straight elimination at the last-16 stage.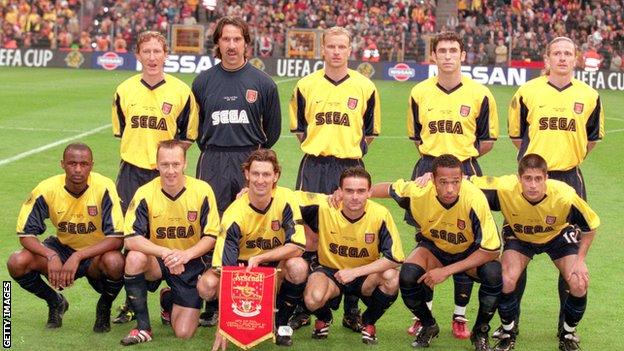 The Gunners did lose the final in 2006 to Barcelona, and also lost the Uefa Cup final in 2000 after falling out of the Champions League in the groups, but starting this Europa League campaign as joint favourites with the bookmakers alongside AC Milan is new territory for most at the club.
Manchester United's victory in Stockholm last May was preceded by Liverpool reaching the final in 2016 - and Lescott believes that the Gunners have been rightfully installed among the teams to watch.
"Liverpool got to the final and gave a good account of themselves and Manchester United won it last season so Arsenal will see it as an opportunity to win some silverware," he says.
"The Premier League is not going to be too forgiving to Arsenal this year. It is a chance to get into the Champions League again and that is why the porthole was created - for teams like Arsenal who might fall short in the league.
"There are a lot of games to play, the format could be better and adapted but in terms of incentives, it is a great bonus to play in the Champions League if you win it.
"They will be one of the favourites now. I'm sure they are confident and rightly so."