Egyptian Hany Abo Rida's Fifa election under scrutiny
By Piers Edwards
BBC Africa sport
Last updated on .From the section Football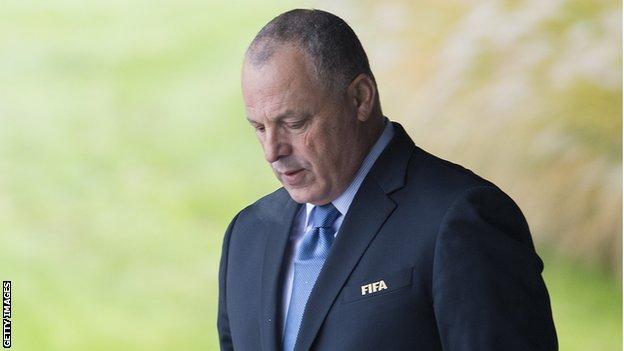 A former member of Fifa's Governance Committee has said there were 'serious allegations' concerning the election of Egypt's Hany Abo Rida to the Fifa Council in May.
"(Ngoufonja) alleged that (Abo Rida) threw a party and flew in other delegations from the other federations," said Miguel Maduro.
"If that is true, that would be a violation of the principles under which elections should take place."
Portuguese Maduro, who was ousted as chair of Fifa's Governance Committee in May, made the claims when addressing a British parliamentary committee on Wednesday.
On 4 May, the Egyptian FA, which Abo Rida chairs, hosted a party - described as a 'celebration ceremony' to welcome then recently-elected Caf President Ahmad - in Cairo, where African football's body is based.
The gathering was attended by several African football association presidents and Arab Football Union members as well, with an arranged visit to the pyramids of Giza the following day.
The event was organised by the Egyptian FA's main sponsor, who then flew the African and Arab delegates to Bahrain on a private jet.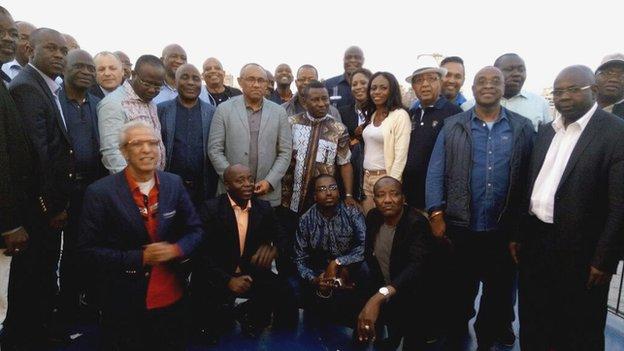 Abo Rida was elected on 8 May in the Bahraini capital Manama, which staged a Fifa Congress between 10-11 May during which time Maduro was dismissed from his position.
A former Senior Development Manager for Africa at Fifa, Ngoufonja had complained to Maduro's team prior to the vote that he was being denied a chance to address delegates.
"Normally, confederations don't allow different candidates to speak at a congress, which can be understandable if there are many positions and many candidates," said Maduro.
"But this candidate's admissibility had initially been excluded without even being communicated to our governance committee.
"Our committee recommended - and said this to (Fifa) Secretary General (Fatma Samoura) who then communicated this to Caf - that he be given the opportunity to speak, which did not happen.
"So we intended to investigate the matter."
After Maduro was fired by Fifa in Bahrain and one of his colleagues, Professor Joseph Weiler, resigned in protest, the pair were unable to pursue any investigation.
Ngoufounja says he only received official confirmation that he could stand in the elections three days before the election.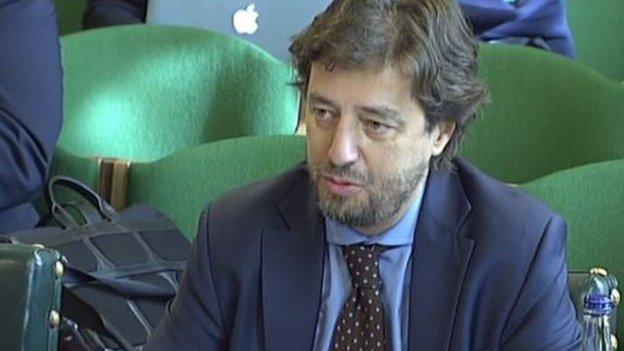 "On election day, delegates were told that I was admitted only provisionally - pending an eligibility check - and that even if I won, I might still fail an eligibility check," Ngoufounja told BBC Sport.
"Some delegates later told me: how could they have voted for me knowing I could be out later on?"
Denied the opportunity, the Cameroonian says he resorted to contacting delegates via the messaging service Whatsapp instead.
The BBC has approached Abo Rida for comment but had received no response at the time of writing.