Roy Hodgson at Crystal Palace: Brede Hangeland on manager's methods

By Brede Hangeland
Former Fulham & Crystal Palace defender
Last updated on .From the section Football

Crystal Palace have turned to former England manager Roy Hodgson to pick up the pieces following Frank de Boer's brief reign as boss.
Hodgson's search for Palace's first Premier League point - and goal - of the season starts with a home game against Southampton on Saturday.
But his hard work will have already begun at the club's Beckenham training ground.
Former Fulham and Palace defender Brede Hangeland, who worked under Hodgson at the Cottagers and Norwegian side Viking FK, tells BBC Sport about his old manager's methods, and why they might be perfectly suited to a club like Palace.
Hodgson's hands-on approach
Hodgson will follow the same recipe that he has done for many, many years - a big part of his management approach is his day-to-day work with the team.
He thrives on that contact, which is why he probably enjoys being a club coach more than working with a national side.
His sessions are very structured and for some players they will appear to be boring because of the repetition of the same tactical drills again and again and again.
But that is his method, and the Palace players are going to have to get used to it, because he will be working them incredibly hard.
Hodgson's approach is very hands-on - he loves to be on the training ground working with you - and he knows exactly what he wants from you in terms of the team's organisation and shape.
To get his message across to the players, he just practises and practises that from here to eternity.
'Every player has two or three options'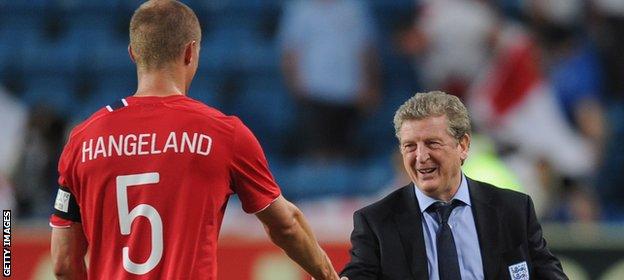 I am pretty sure Hodgson will play a 4-4-2 or 4-4-1-1 system at Palace and he will do a lot of work with each player on where they play as part of the team shape.
On the attacking side of things, he might start by playing 11 against two centre-backs and, from that, work on the patterns of play right through the team.
For each player, depending on where you play, he might give you two or three options you are expected to go back to in every situation, whether it be training or in a game.
For example, if you are a left-back, in Roy's teams you pass it either to the centre-back, the central midfielder or up to the striker and support the wide players or midfielders.
He does that for everyone and will break it down into a system that is so clear that, after practising it for a long while, it becomes like clockwork and everyone knows exactly what they are meant to be doing with the ball and their role in the team.
Everyone would see the link between what we did in training and what happened in games, and we started to trust it.
Level of detail that makes him different
Hodgson used the same principles when he was working with me on the defensive side of things. I was meant to relate to where my team-mates were rather than where my opponents were, or the ball.
As a centre-back, he would often put me in a three-against-two situation so I would be outnumbered in order to work on moving my feet, my positional play and my relationship to the other players on the pitch.
It would not end on the training ground, either, because we would always watch back videos of games together to analyse our performances.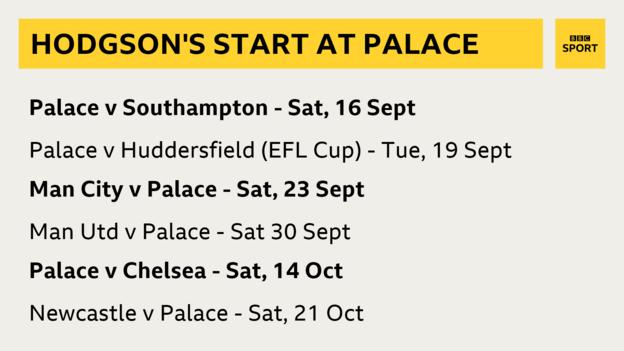 The principles are the same as other managers I have played under but it is the level of detail and how precise he is with his instructions that makes Hodgson different.
During those video meetings he could obviously see the team moving around in a game and he would stop and point out where I was.
If I was two yards away from where I should have been, he would know and he would tell me.
It takes time for Hodgson's ideas to work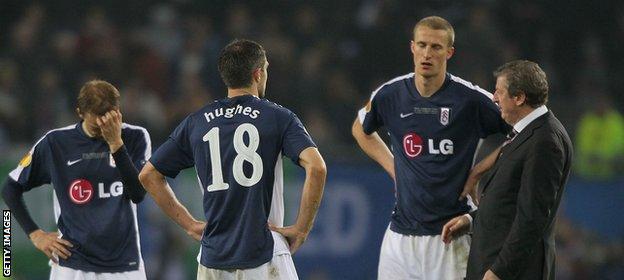 If you embrace Hodgson's ideas, they work. If Palace believe in him as players and as a team, they will be very, very hard to play against after a while.
I would expect a steady improvement from them rather than a sudden turnaround, but that is the case with any manager who wants to get his ideas across.
You could definitely argue that his predecessor, De Boer, never really got that time to put his mark on the team.
Hodgson will want results straight away, of course, but I have looked at Palace's schedule and he does not have the easiest of starts.
I am sure we will see some changes in Palace in their upcoming games but, after about 10 matches under Hodgson, we will be able to see a big difference.
He will try to get his message across sooner but it is going to take time before the team looks the way he wants it to look, and before they reach their potential in his eyes.
Hodgson needs commitment and decency
Roy Hodgson's Premier League record

Club

Games

Won

Drawn

Lost

Goals for

Goals against

Win %

Blackburn Rovers

52

18

13

21

71

74

34.62

Fulham

94

31

24

38

95

105

34.04

Liverpool

20

7

4

9

24

27

35

West Brom

50

18

13

19

67

72

36

Total

216

75

54

87

257

278

34.72
Hodgson is a gentleman in terms of how he behaves, but he was not afraid to make his point more forcefully if he had to.
I loved working with Hodgson, and man-management is another strength of his, but he needs players who show him decency and the commitment he wants.
From my experience, he works better with the committed and loyal kind of player than someone who has very strong ideas and a bit more of a selfish approach.
I found during my time playing under him at Fulham that we slowly changed some of the players and, in the end, they were all team players.
Everyone who arrived had the mentality Hodgson wanted and he deliberately picks players with that type of mindset to fit into his team.
It's all about the team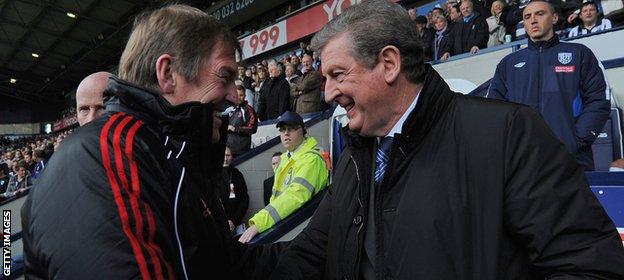 Hodgson's attitude is that individual players should sacrifice themselves for the good of the team.
That should always be the case, but unfortunately it does not always happen in modern-day football.
For Hodgson it is crucial, though, because of the way his teams are set up. In his 4-4-2 or 4-4-1-1 formations, he asks everyone to do specific jobs.
The team can break down or become less effective if one player refuses, does not know what to do, or just does not do their job for whatever reason.
That is part of the reason Hodgson has been more successful with so-called smaller teams in the UK like Fulham and West Brom than at, say, Liverpool.
At those smaller clubs, you probably get more loyalty from the players, who do not have the same big names and stature as those at the big clubs.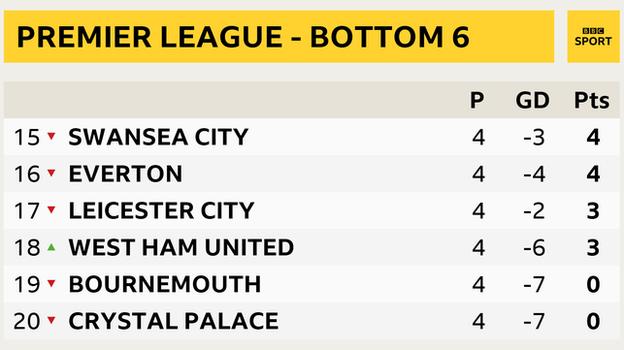 If you are at a smaller club, you understand that if you are going to survive in the Premier League it has to be a team effort.
Looking at Palace's squad, they have enough players who will understand that, and they will suit Hodgson's approach quite well. It could turn out to be a very good match.
Palace have a very difficult run of games coming up but what Hodgson will do is get the team well organised and hard to beat, and build from there.
That is exactly the kind of approach Palace need right now. What Hodgson does will work - it is just a question of how quickly.
Brede Hangeland was speaking to BBC Sport's Chris Bevan.
Watch highlights of Crystal Palace v Southampton on Match of the Day at 22:25 BST on Saturday on BBC One and the BBC Sport website.