Garth Crooks' team of the week: Aguero, Jesus, De Bruyne, Valencia, Kolasinac

By Garth Crooks
Football analyst
Last updated on .From the section Football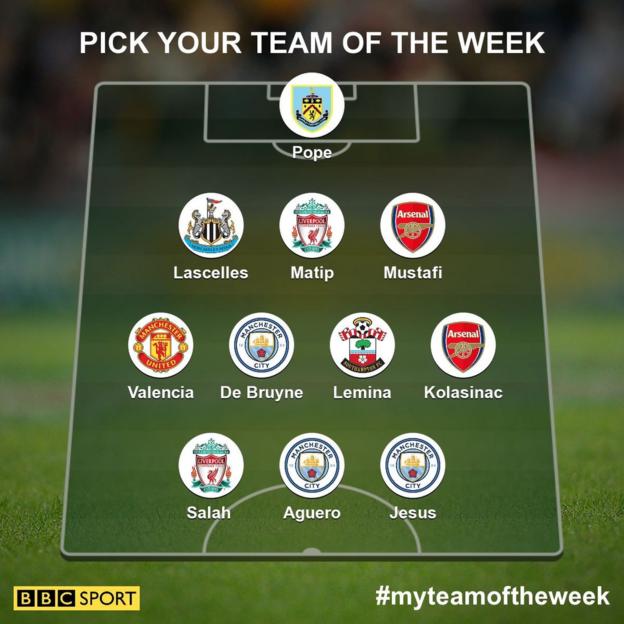 Manchester City and Manchester United both maintained their winning starts to the season with big victories, City moving top after a 6-0 demolition of Watford with United joining them after a 4-0 win over Everton.
Liverpool were held to a 1-1 draw by Burnley, Newcastle beat Stoke, and Bournemouth got off the mark for the season with a late 2-1 win over Brighton.
Tottenham and Swansea, plus West Ham and West Brom had to settle for goalless draws while Huddersfield took a point against Leicester.
Goalkeeper - Nick Pope (Burnley)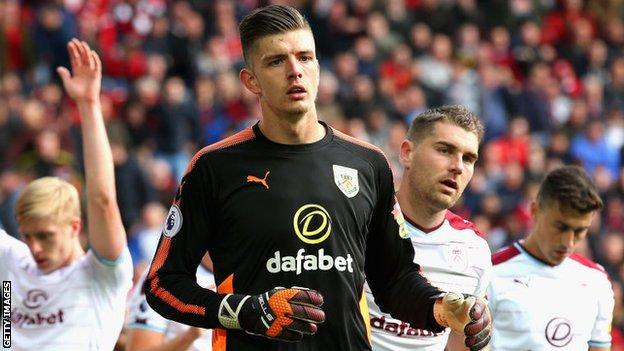 Nick Pope was unlucky not to make my team of the week after his performance against Crystal Palace last weekend, when he came on for the injured Tom Heaton and did an excellent job under immense pressure.
Against Liverpool, buoyed by their Champions League return in midweek, Pope looked like a goalkeeper competent enough to play in the Champions League himself.
His first save from Emre Can was a tricky one, especially travelling at such speed, but the stop from Daniel Sturridge must have given the keeper a lot of confidence.
However, it was the save from Trent Alexander-Arnold that did it for me. The youngster was looking for his first Premier League goal and Pope had no intention of giving it to him. It was a wonderful save. Jurgen Klopp was absolutely right to congratulate Pope after the game. It was an outstanding first Premier League start.
Defender - Jamaal Lascelles (Newcastle)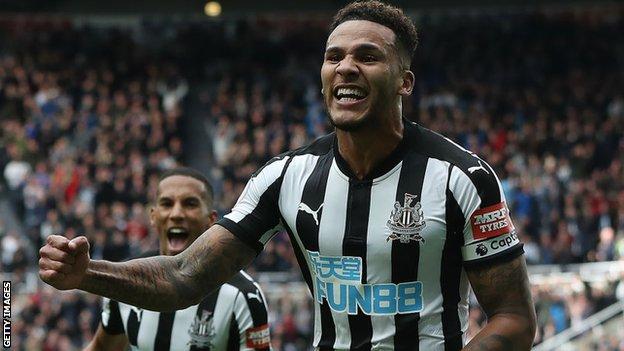 It's absolutely buzzing at St James' Park at the moment and I'm not surprised it is Jamaal Lascelles leading their charge.
Their captain looks a real danger at set-pieces for Newcastle. He scored against Swansea last weekend then towered above the Stoke defence to nod home the winner.
It was ironic Lascelles found himself remonstrating with referee Stuart Attwell about his refusal to award the Magpies a penalty just before that. I must say I agreed with Attwell - Kurt Zouma did make contact with the ball.
However, it was from the ensuing corner kick that Lascelles - who should have scored earlier but put too much into the header - got his reward.
This is heroic stuff from this Newcastle squad but they will soon run out of gas. It is imperative Rafa Benitez is allowed to continue developing this team in January because this bubble will burst.
Defender - Joel Matip (Liverpool)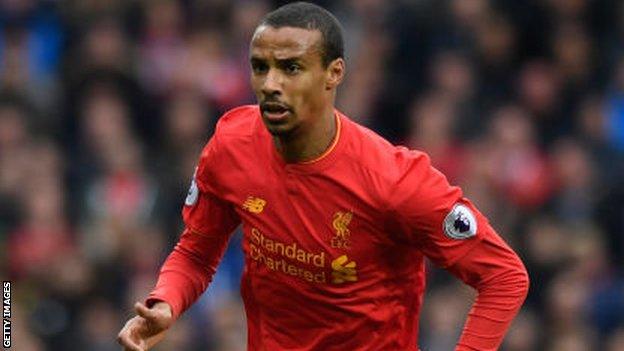 Joel Matip is a very willing defender and without the Cameroon centre-back's exploits against Burnley, Liverpool would almost certainly have lost.
His header off the line from a Ben Mee effort was priceless for the Reds and the Burnley defender nearly gave the Kop another heart attack when Simon Mignolet just about managed to stop the ball crossing the line after another free header at the far post.
However, it was Matip, acting as his goalkeeper's insurance policy, who saved the day. I've expressed my views about Liverpool's defence on a number of occasions and they were desperately lucky to survive this fixture.
Liverpool fans can continue to argue all they want about their goals-against record at Anfield but that is totally misleading. I will say this: Matip is an honest competitor capable of producing excellent performances on his day. But for goodness sake, he needs a defence around him.
Defender - Shkodran Mustafi (Arsenal)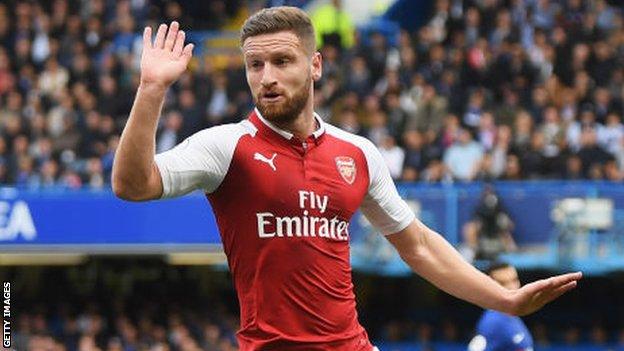 At first glance, it looked like a perfectly good goal against Chelsea and, had it been allowed, Arsenal and Shkodran Mustafi would have deserved it on the balance of play.
Mustafi didn't give Alvaro Morata an inch throughout the entire 90 minutes of Sunday's London derby. Granted, Morata could have done with a little help from Willian, who couldn't seem to cope, having played two games in four days.
That is an important point, because if Chelsea intend to progress in the Champions League, and be serious contenders to retain the title, then more of their players are going to have to deal with playing in midweek and picking up valuable points in the league at the same time.
Manchester City have proved they are capable of producing victories after Champions League fixtures, and have the appetite to score goals. Arsenal played in the Europa League two days after Chelsea's European game yet somehow looked better for it.
The Gunners now seem over their nightmare at Anfield of a few weeks ago and if Mustafi, Laurent Koscielny and Sead Kolasinac can stay fit, Arsenal's chances of finishing in the top four will improve dramatically.
Wing-back - Antonio Valencia (Manchester United)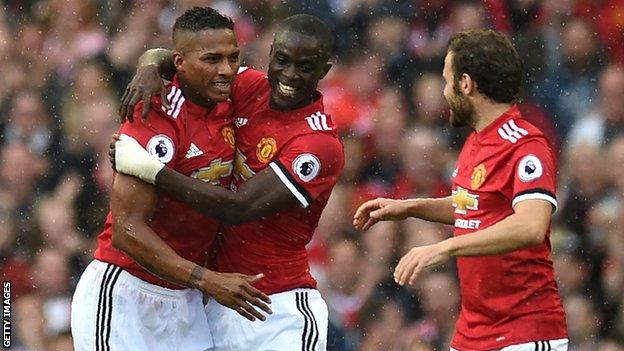 He doesn't score many goals these days but this one, for Manchester United against Everton, was worth the wait. Antonio Valencia hit the ball with such force that Jordan Pickford was still thinking about diving when it hit the net. It was an absolute corker.
Everton, especially Wayne Rooney, made it difficult for United. It was strange seeing Rooney playing against his old team, but United had to take their former captain very seriously.
Rooney at his sharpest might have had a hat-trick in this game. On this showing, I'm not entirely sure why Mourinho didn't insist the former England captain stay at Old Trafford for one more season. He clearly still has goals in him.
Perhaps one of the reasons Mourinho decided to let Rooney go was because he had the fast-developing Marcus Rashford in his ranks. The lad can score goals and has terrifying pace.
He also has a ready-made captain in Valencia, but that didn't stop the United fans giving their former skipper Rooney a marvellous standing ovation - quite rightly - when he was substituted in the 82nd minute.
Midfielder - Kevin De Bruyne (Manchester City)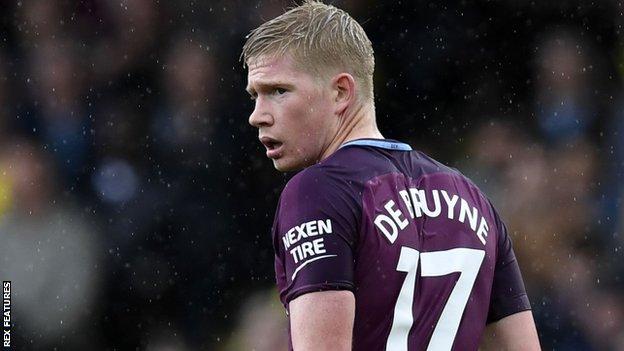 How does the smallest man on the park score the best headed goal of the game? Delivery - that's the secret.
Sergio Aguero is nothing without the delivery of the pass and Kevin de Bruyne's quality of pass is as good as it gets. The king of assists was at it again against a Watford side outclassed and outgunned by Manchester City.
When you consider the way City demolished Feyenoord in the Champions League in midweek and then comfortably dispatched Watford three days later, it tells you a number of things.
Firstly, City are growing as a squad. Secondly, they can cope with the demands of Champions League football and the Premier League at the same time. And thirdly, every single Manchester City player looks desperate to get on the scoresheet.
That performance must have scared the hell out of Jose Mourinho. It certainly surprised the hell out of me.
Midfielder - Mario Lemina (Southampton)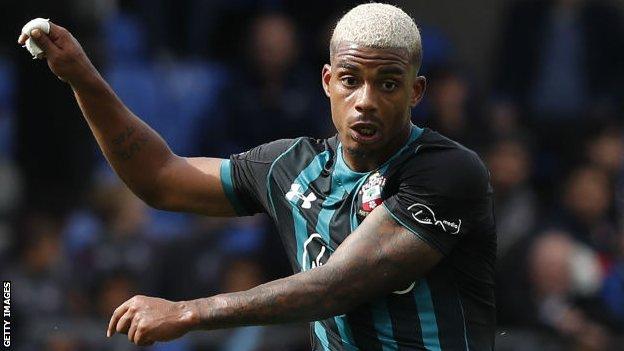 My goodness, this lad looks a powerhouse.
I suppose when you've played for one of the biggest clubs in the world in Juventus, you should have all the tools to survive in any league. However, what I witnessed in Southampton's Mario Lemina was a player who seemed to stifle Crystal Palace's every move.
The former Juve man was composed on the ball and timely in the tackle - and for a holding midfielder, he was very capable of hurting the opposition.
Lemina is a top-four player in my opinion and fair play to Southampton for making the purchase. Why he is not playing for Liverpool or Arsenal is a mystery to me.
Crystal Palace, meanwhile, have issues. I have a soft spot for the Eagles; their fans are fantastic and the club give homegrown talent a chance to develop - they are a wonderful club.
But to stay in the Premier League, their players need to be fitter and show a lot more courage when in possession. Only then will their confidence return.
They have already seen off one decent man in Frank de Boer. To do the same to Roy Hodgson would be unforgivable.
Wing-back - Sead Kolasinac (Arsenal)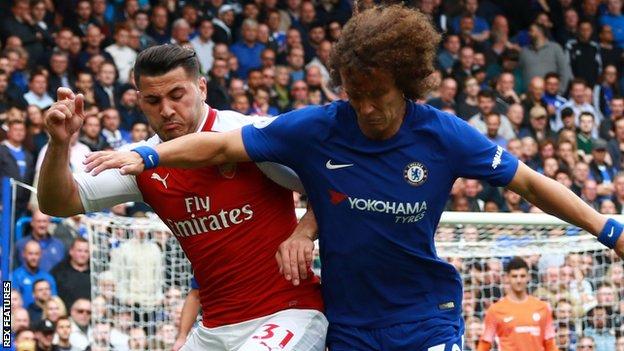 Sead Kolasinac is built like one of those North London brick toilets that withstood bombing raids during the Second World War.
Even after the most awful tackle by my defender of the year last season, David Luiz, he rose to his feet determined to finish the game.
The way Luiz overran the ball in an attempt to draw Kolasinac into the challenge left me in no doubt that the Chelsea defender knew exactly what he was doing. In my view, he wanted a piece of Kolasinac.
In my playing days, both men would have received a standing ovation for a tackle like that - Luiz for throwing down the gauntlet and Kolasinac for accepting it.
Even though the Arsenal defender came off worst, the impressive Bosnia-Herzegovina international finished the game and with it earned a moral victory.
This is the third consecutive game in which Chelsea have had a man sent off against Arsenal, which begs the question: are the Blues capable of retaining their discipline against the Gunners, especially when they appear to have the upper hand?
Forward - Mohamed Salah (Liverpool)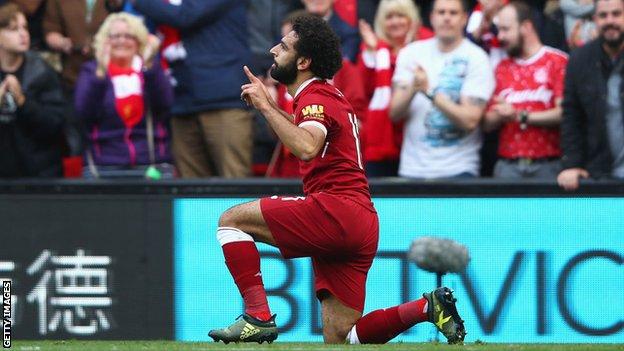 What a hit Mohamed Salah is turning out to be at Liverpool. A total of five goals in seven starts since his arrival at Anfield tells you that the Egypt forward is enjoying his football on Merseyside.
I didn't think this was an earth-shattering performance by the Reds against Burnley by any means. In fact, there was a lot about this game that lacked fizz.
Like Spurs and Chelsea, they played in the Champions League in midweek, and all three teams were unable to take maximum points at home on their return to league duties.
Nevertheless, Jurgen Klopp has Philippe Coutinho back in his ranks. If the Brazilian's head is not in Barcelona, then he, along with Sadio Mane and Salah, could give Liverpool fans a real treat this season - especially in the Champions League. I've said enough about the Liverpool defence.
Forward - Sergio Aguero (Manchester City)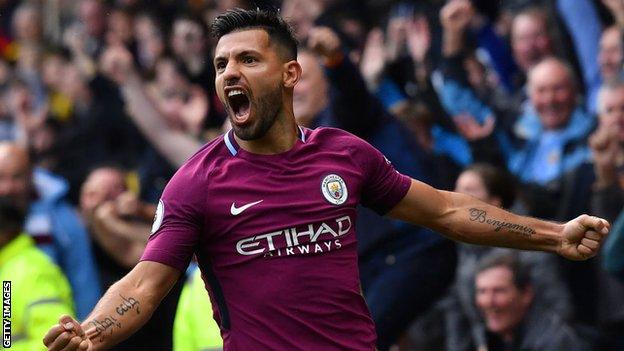 I have to go back to the days of Manuel Pellegrini managing Manchester City to recall Sergio Aguero looking so menacing.
The Argentine also looks very happy. Could it have something to do with this genuine world-class finisher having another competent striker to play alongside him and share the load?
Aguero and Gabriel Jesus are looking formidable together and are developing a striking partnership I've not seen since the days of Dwight Yorke and Andy Cole - and we all know what they accomplished.
It was his third goal against Watford that really blew me away and reminded me of the final phase of that phenomenal run by his countryman and relative Diego Maradona against England in 1986.
The way Aguero waltzed past Etienne Capoue and Abdoulaye Doucoure was astonishing, then Jose Holebas and Christian Kabasele got burnt by Aguero's change of pace, leaving Adrian Mariappa watching helplessly. This was just genius at work.
It was Aguero's sixth hat-trick in the Premier League and his 10th for City. Try to tell me that's not world class.
Forward - Gabriel Jesus (Manchester City)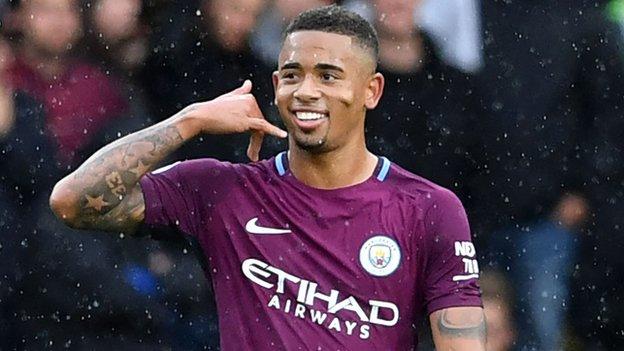 The sign of a good player is when the opposition identify the threat and try to eliminate that threat... but to no avail.
That was clearly the intent of Watford's Holebas and Daryl Janmaat as they tried to exact their own form of physical presence on De Bruyne and Gabriel Jesus. The perfect response from Jesus was to answer those bully-boy tactics with goals.
The Brazilian is finding his way very quickly in the Premier League. His development, and his partnership with Aguero, could make the difference in helping Manchester City take the title away from my favourites this season, Manchester United.
There is no other team in the league who are playing anything quite like it at the moment.
Finally, all those red-faced soothsayers and doomsday merchants who condemned two up front as a formation for a bygone age had better think again. If it was good enough for Real Madrid legends Ferenc Puskas and Alfredo Di Stefano, then it is good enough for anyone.