Micky Adams: Port Vale want ex-boss for director of football role
Last updated on .From the section Football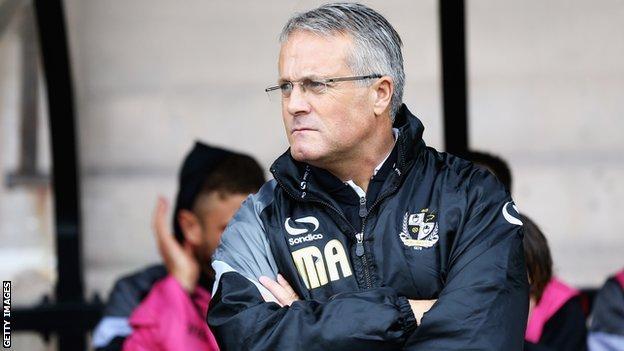 Former Port Vale boss Micky Adams will not be the club's new manager - but is a contender to become director of football, according to owner Norman Smurthwaite.
Smurthwaite told BBC Radio Stoke that 55-year-old Adams is not in line to replace the departed Brown.
"I don't think so," he said. "I'm not sure Micky would want to be a manager."
However, Smurthwaite, who resigned as Vale chairman in May, talks to Adams regularly and is keen to involve him in the set-up at Vale Park.
"I speak to Micky more now than I did when he was manager. There's a lot of experience he's got that we'd like to tap into - as a director of football, something in that way," he said.
"I've identified some people who are of the 'old school' of football - of discipline - which the modern game doesn't have so much now.
"We need someone like a Micky Adams, who was very strong in stature at the club - that's the kind of mould of the man we need to find."
"I'd like to bring in an experienced head as a director of football and bring in a much younger person who's got the aspirations and desire and bring him through.
"He has the energy, and some experience, but he leans on the experience of the person who is, as it were, his mentor and brings it through so he creates value for himself which in turns creates value for the football club - so everybody wins."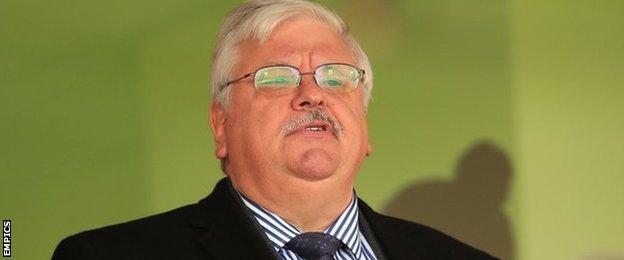 'We're not sexy'
The departure of Brown, who was appointed on a full-time basis in May following a five-month stint in caretaker charge, leaves Vale looking for their fourth manager in three years.
Following relegation from League One last season under Brown, Vale - who are up for sale - have slumped to the bottom of the fourth tier after winning only one of their eight league games.
"We need to do something different because we're not a sexy place and we're not a sexy club," he said.
"It's a harder sell for me to get someone to take on the challenges at Port Vale.
"I can't put a timescale on it because we haven't got anybody within who could even compete to take on the role as an interm. So we have to go outside to find somebody."