Raheem Sterling: Brendan Rodgers' low wage claim disputed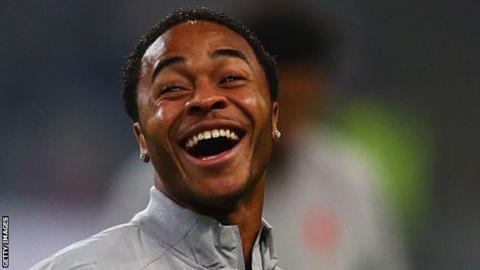 Brendan Rodgers did not keep the wages of England winger Raheem Sterling deliberately low during his time at Liverpool, according to a source close to the Manchester City player.
Speaking on Tuesday, Rodgers said Sterling was playing for England while earning £2,000 a week at Anfield, but that his wages eventually had to be increased because of his form.
Rodgers' version was dismissed by the source, who said Sterling was on £1,500 at Liverpool, with his wages rising to £35,000 a week as soon as he turned 18.
It is understood Liverpool agreed to pay Sterling £1,000 a week from his 17th birthday, following his arrival from QPR as a 15-year-old in 2010.
However, such was his form during the intervening period, then Liverpool academy director Frank McParland increased Sterling's first significant salary to £1,500.
He was then not able to sign a longer contract until he was 18.
Sterling, who made his England debut as a 17-year-old in January 2012, signed a five-year-contract soon after turning 18.
He left Liverpool for Manchester City in a £49m deal in 2015.