Sammie Szmodics: Colchester United hope latest injury 'not too serious'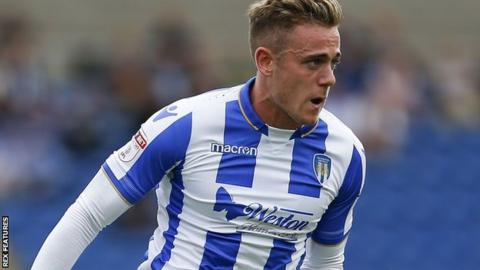 Colchester United are hoping the ankle injury suffered by midfielder Sammie Szmodics is not too serious.
The 22-year-old lasted only seven minutes as a substitute before being hurt in a tackle and stretchered off in Tuesday's 2-2 draw with Grimsby.
Szmodics, who missed the end of last season with a broken leg, later left the ground on crutches.
"It was certainly very near to the site of the previous injury," physio Tony Flynn told the club website.
"Having took a good look at it though, the indications point to some damage to the ankle ligaments but it's hard to make a proper call on it until the swelling goes down.
"Once that happens, we can get a better idea of what damage there is in there."