Kakha Kaladze: Ex-AC Milan defender elected Tbilisi mayor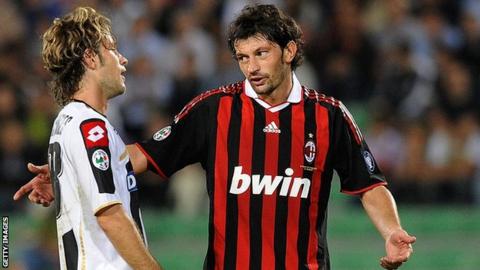 Former AC Milan defender Kakha Kaladze has been elected mayor of Georgia's capital city Tbilisi.
The 39-year-old won 51% of the vote in Saturday's municipal election.
Kaladze, who won the Champions League twice during a nine-year spell with Milan, retired from football in 2012 to devote himself to politics.
The former Georgia captain campaigned alongside billionaire tycoon Bidzina Ivanishvili to challenge then-president Mikheil Saakashvili.
Kaladze, who won 83 caps for his country, became energy minister in October that year, after Ivanishvili's coalition won a shock parliamentary election victory over Saakashvili's party.
He resigned from that position in July so he could run for office in Tbilisi, which has a population of 1.2 million people.