Neymar: 'They threw baguettes at me!'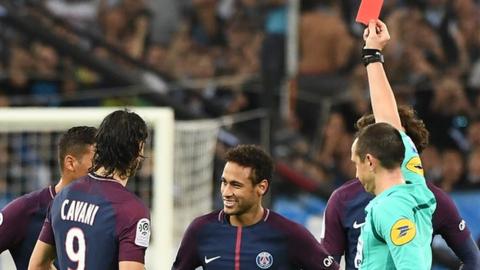 You may have seen Neymar being pelted by 'objects' from the crowd as he took corners during PSG's match against Marseille on Sunday.
On one occasion, he had to be shielded by police as he took a set-piece.
But the Brazillian has now said among the objects thrown were "baguettes, orange juice, coca-cola".
Perhaps the Marseille fans thought he looked a bit lacking in energy and wanted to perk him up a little? No?
Neymar was not best pleased with the "raining bread" situation, telling Sport.com: "I could have had lunch! It's not the way to go. It's the same as going to a restaurant and hitting the chef with a knife and fork."