Leicester City will not go to CAS over Adrien Silva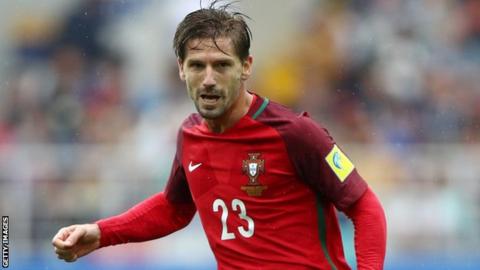 Leicester City will not appeal to the Court of Arbitration for Sport (CAS) against Fifa's decision to reject Adrien Silva's registration.
Fifa made the ruling after paperwork on 28-year-old Silva's £22m move from Sporting Lisbon was 14 seconds too late on the 31 August deadline day.
The Foxes wanted to go to CAS but said "Fifa will not support an expedited process".
Silva can only start playing for them when January's transfer window opens.
The club say they have been forced "to reluctantly accept the single-judge ruling of Fifa's players' status committee without reasonable opportunity for independent arbitration that is timely enough to be effective".
They added: "Our frustration at the denial of effective due process doubles our disappointment at the original outcome and while the club is now essentially powerless to continue to challenge the decision, we will continue to support Adrien in any personal appeal he wishes to undertake.
"We intend to register Adrien at the earliest opportunity. In the meantime, he will remain under our care, training with the squad under the supervision of our coaching, medical and sport science staff."