David Villa is being 'out-dabbed' by his adorable son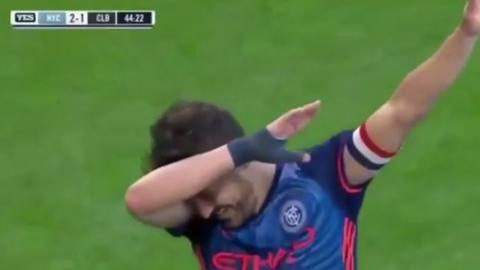 Former Barcelona and Spain striker David Villa, who is now playing his socks off in the MLS, celebrated his two goals for New York FC on Monday by dabbing to the crowd.
Now, we ain't judging David, but at the age of 35, some may suggest you are a little, shall we say "wise" to be dabbing on the field of play. Leave it to the Jesse Lingards of this world...
However, he has since revealed on his Instagram the inspiration behind the celebration and it is a simple case of "Dad dancing".
His adorable son Luca seems to be a fan of the move as seen here:
As a World Cup winner and competitive dad, David has now turned it into a competition and has asked followers to vote on who does it better - him or his four-year-old son...
Sense is prevailing - Luca is in the lead.