WHAT. A. GOAL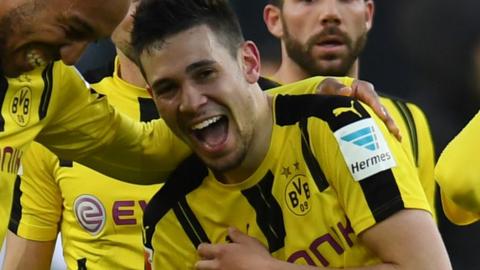 Considering Borussia Dortmund's Raphael Guerreiro only returned to first-team football on Tuesday night having broken his foot in the summer on international duty, this ingenious backheel volley in training is something to behold...
Right in the top corner.
Ridiculous.
This content will not work on your device, please check Javascript and cookies are enabled or update your browser
If any Dortmund fans were worried it would take him a few months to get back to his usual sharp self, you can probably relax...